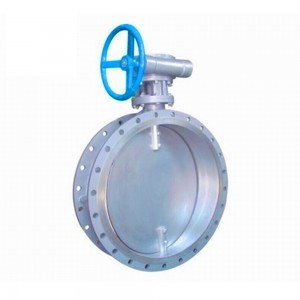 TURBINE VENTILATION BUTTERFLY VALVE
Description
Product characteristics
1. Ventilation butterfly valve is novel and reasonable in design, unique in structure, light in weight and quick in opening and closing.
2. The butterfly valve has the advantages of small operating moment, convenient operation and smart labor-saving.
3. Using suitable materials to meet the different temperatures of low, medium and high media and corrosive media.
4. No connecting rods, bolts, etc., reliable operation, long service life, not affected by the flow direction of media.
Standard Specification for Ventilation Butterfly Valves:
Design and Manufacture Standards: GB/T 12238-1989; JB/T8692-1998
Structural Length Standard: GB/T 12221-2005
Connection Flange Standard: GB/T 9115.1
Pressure and temperature grade: GB/T 12224-2005
Test Inspection Standard: GB/T 13927-2008
Main technical parameters
Material of Major Parts and Components
Applicable temperature